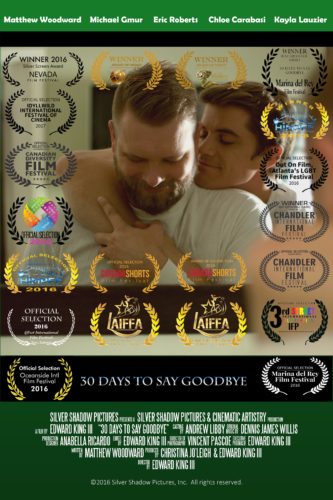 Alex Walsh(Matthew Woodward) never thought that anything would ruin his happy life with his loving husband James (Michael Gmur) and their two wonderful children, Jack (Bradley Bundlie) and Morgan (Taeya Bella). Until that unfortunate day when James was the victim of a tragic accident, leaving him with a debilitating brain injury. After several second opinions, Alex is forced to come to terms with the knowledge that he will be a single dad in a world still not accepting of his non-traditional family.
Director: Edward King III
Producers: Christina Jo'Leigh, Edward King III
Writer: Matthew Woodward
Cast:
"30 Days to Say Goodbye Official Trailer"
Year: 2016
Runtime: 25 mins
Due to Film Festival guidelines, the video is not publicly posted at this time.
News